Filed under:
Create
by Guest post on Monday, 30th May 2011 at 2:32 pm
Guest post by Colin Throness
When I first met Linda Besner, one of Canada's most promising young poets, at a house party laden with writers in Toronto couple years ago, I made a fool of myself. Not in front of everyone, just in a conversation I had with her. It's not all that surprising. I almost always feel a fool when reflecting upon conversations I've had with people who are way smarter than me. Might explain why I'm constantly lamenting conversations I've had with people.
Getting on with it, I remembe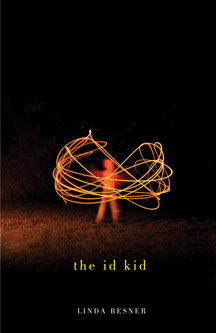 r inquiring of her, with regards to her ambitions as a writer, why she'd chosen poetry over other forms, and if she felt it was possible to resurrect this ancient relic in the age of the Internet.
Thankfully she fielded the query with modest ease, but I could see it in her eyes—it was a foolish question. It dawned on me the next day, through the pounding haze of a Toronto hangover, how ridiculous I must have sounded.
Poetry, in its authentic forms, isn't dead and hasn't ever been. It may be a long time since it's thrived in popular culture, but just because I haven't read it much in my time, don't mean it ain't still gettin' scribbled—and scribbled with great proficiency at that.
Linda was recently interviewed by Maisonneuve Magazine about her new book, The Id Kid (which I will run out and buy as soon as I send this to Jeremy), and the multifarious intellectual dimensions of her craft.
I wonder how ridiculous I'll sound the next time I see her and fumble my way through attempted compliments about how much I connected with her book—O, please, ye inscrutable gods of the pen, let me understand her words and their allusions! And help me not to sound ign'r'nt next time I enter into conversation with her!